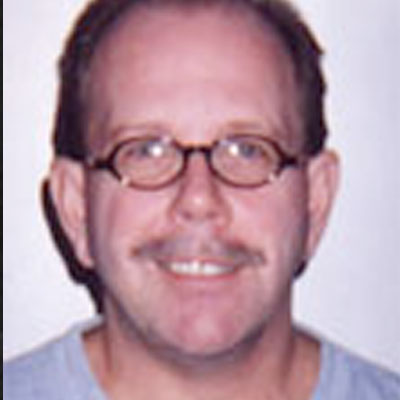 Terry went to the hospital in June 2005 to have surgery for a hernia. Once the forty-five year old was released, he was in constant pain and the surgery seemed slow to heal. In mid-September 2005, while still having some pain from surgery, Terry was having flu and cold symptoms. The doctor told him that if he did not improve, he should go to the hospital. Two weeks later, on September 28, 2005, Terry was transported by ambulance to St. Elizabeth hospital in Northern Kentucky with pneumonia.
On September 29th, Terry's sister, Rhonda flew from Virginia to be with her brother. For three days she sat by his bedside, praying for him and so afraid that she would loose him. However, on day three, Terry was removed from the ventilator and the following day, Rhonda left to go home, thinking her brother was on his way to recovery.
On October 9th, Rhonda made her daily call to Terry at the hospital and he sounded very breathless. He said the doctors thought he had congestive heart failure. The next day, a nurse from ICU called Rhonda to tell her that Terry was back in ICU on the vent, very sick.
Rhonda drove to see Terry and arrived on October 17th. Immediately, she knew that Terry was very sick when she saw him. She went to stay four days, but knew she could not leave when the time came to leave and decided to stay with him until he was better. The doctors said that Terry had ARDS and was septic and that he had one percent chance to live. Rhonda said that she would take one percent, that she was trusting God for his recovery. Terry also had pancreatitus, which did not help his condition. He was sedated and paralyzed for one and one half months. Eventually, the trach was placed in Terry's neck and the hospital felt that it would also help him quickly get off the vent.
On November 11th, Terry had a feeding tube placed in his stomach. That same day, Terry was removed from the vent and was placed on a trach collar and he was transferred to a rehab hospital. He was on 50 percent oxygen and 96 percent saturation when he entered a specialty rehab hospital. Rhonda was excited, thinking this was the beginning of the end of this terrible disease and soon she would be able to take him home. Two days after entering Cardinal Hill, the doctor called Rhonda and told her that Terry had Lymphoma cancer in his stomach that was discovered when placing his feeding tube. He also began radiation therapy.
Terry suffered from anxiety and was having with trouble with it after eating one day, and was then placed back on the vent at 100% oxygen. He was not given enough attention while on such high amounts of oxygen and wasn't properly weaned and two weeks later, Rhonda was told his lungs were burned by the high amount of oxygen he was given, causing scar tissue. The doctor said that he would not live and would eventually die.
Rhonda flew home to look for a nursing home to place Terry, however, none would accept him because his oxygen level was too high. When she returned back to Kentucky, Terry's saturation levels were dropping down into the low 80's and he was very weak. Two days later, on January 4, 2006, Terry passed on to live in his heavenly home.
Terry wanted to live, and wanted to go home. His sister prays his story and his life will help someone else who suffers with this tragic disease. Her life has been forever changed as a result of ARDS and subsequent death of her brother. Terry was a compassionate and loving brother and they had become such good friends. He wanted to live and tell people how God can change a life. He did not ever get the chance. For that, Rhonda feels a great loss.