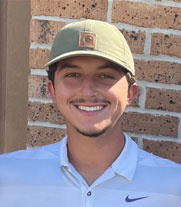 On November 23, 2022, 23-year-old Andrew woke up not feeling well. His mother, Pauline Jordon, took him to Urgent Care where he was diagnosed with the flu. Andrew was prescribed Tamiflu and given a steroid shot. He came home and rested. The next day, Thanksgiving morning, he woke up and said he was feeling better. He sat on the couch most of the day and Pauline was happy to see him eating, visiting, and on what seemed to link the road to recovery. However, things began to go downhill from there.
On November 25, he woke up acting a little different. He began to complain again about not feeling well. He said his breathing was different. Pauline suggested they get an X-ray to rule out Pneumonia or Bronchitis. I took him to a different Urgent Care #2. They said his chest X-ray was clear. They attributed his symptoms as anxiety. Andrew was given a shot for pain and sent him home with a prescription for steroids. Pauline thought the symptoms were normal for someone who had the typical diagnosis of the flu. They did not realize a monster was brewing inside Andrew.
Andrew had more fluids, food, and his medication. It was November 25, 2022, around 8' o'clock in the evening but he said he was not feeling right. This time they went to the emergency room nearby. They did an EKG on him because he complained of his chest concerns. He saw a Nurse Practioner that night. They stated his EKG was good and all vitals were okay and asked if he was ever diagnosed with anxiety. They gave him a shot and ruled his complaints and symptoms as having anxiety. He was sent him home with a prescription for anxiety. They monitored him for an hour and he seemed to be finally resting. They checked his vitals before discharging him and he had a fever of 103. They gave him some Tylenol and said fever is common with the flu.
That night, Pauline had him sleep on the couch near her to monitor him. He slept okay. The next morning, November 26, he woke and moved a bit but went back to bed. At about 2:00 p.m., he was still complaining that he did not feel any better. They went to the hospital further away. At triage, they checked his oxygen and immediately got him oxygen. The nurse took him to an ER room immediately. In a matter of minutes, they did a CAT scan, blood work, and chest X-ray. The ER doctor said that his tests showed a little fluid built up in his lungs, but that it is not uncommon with the Flu.
However, his bloodwork worried the emergency room doctor. Andrew was admitted directly into the intensive care unit. Pauline spoke to a Pulmonary Specialist in the ICU, where she was told Andrew had acute respiratory distress syndrome (ARDS). Pauline did not understand how three healthcare professionals said he had the flu and anxiety but never mentioned ARDS. The doctor asked if Andrew ever smoked, vaped, or had asthma, but he did not do those things and did not have asthma. The doctor was very hopeful due to his young age and good health.
Doctors did warn that he might be in ICU for a while and he was a candidate ECMO (Extracorporeal Membrane Oxygenation). However, the only facility that had ECMO was 4 hours away. Therefore, once they had Andrew stable they could airlift him. Pauline did not realize that would never happen. Andrew needed to be intubated. His numbers continue to stay the same, never better, but never worse. At about 2:00 a.m. on November 27, he seemed to be doing okay but nothing seemed to help his body recover quickly enough for him to be airlifted to get the ECMO procedure. Although the air med team finally arrives, Andrew's symptoms had begun to deteriorate. They could not risk flying him. This is a day Pauline will never forget. "I had to ingest and fathom that my 23-year-old Andrew was not coming home with me, he was going home to Jesus."
To have known Andrew before ARDS took over his body was to know a true man of faith, love, and hope. His smile was contagious, and his kindness and love were inspirational. Pauline feels so blessed God chose her to be his mom. Andrew has touched so many lives and Pauline and her family will continue to share his story, so his memory and legacy live on forever.