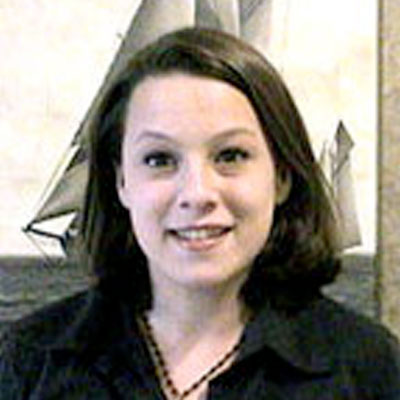 Twenty-three year old Sarah Siak had a rough pregnancy from the start. Sarah had a condition in her blood that had her doing routine tests for months during her pregnancy. At about 6 months, Sarah ballooned from 140 pounds to 180. Her feet, hands, and entire body were retaining immense amounts of fluid.
Sarah's blood pressure was also high from the middle of her pregnancy on. Those three symptoms are characteristics of preeclampsia, but Sarah was not officially diagnosed with preeclampsia until January 4, 2004. That was when she was thirty-three weeks pregnant.
On January 4th, when Sarah went to visit her OBGyn, she was feeling under the weather, and had taken some Tylenol cold as a last resort. She was extremely swollen and now weighed 208 pound, mostly fluid. Sarah's blood pressure was 210/120 and she was instructed to go immediately to the hospital. Sarah had told her doctor's nurse that she did not feel well but neglected to say just how badly she felt.
At the hospital, Sarah was diagnosed with bronchitis. She was put in a room and monitored for two days. She had a chest x-ray done each day because she had begun to cough. She was administered breathing treatments on a nebulizer a few times, and because she has mild exercise induced asthma, Sarah thought that it was just flaring up.
Two days later, on Wednesday afternoon Sarah's bronchitis had developed into pneumonia in her right lung, and her blood pressure remained very high. She had also begun to retain most of her fluids, and was gaining more fluid weight.
Sarah's doctor said they could not wait, and decided to delivery her baby via emergency C-section. Noah Matthew Siak was born at 2:00 am, Thursday, weighing 4 pounds, 9 ounces. During the delivery, Sarah had to ask the doctors to stop several times because she needed to cough. Noah was taken to the NICU and Sarah began to get much worse. With preeclampsia, the only cure is to deliver the baby.
The next day, Sarah's blood pressure was still high, and she could not pass any fluids. Her lungs were beginning to fill with fluid and she also was told she had fluid around her heart. Friday and Saturday, Sarah was given many breathing treatments and was put on a permanent oxygen mask. Sarah was very agitated and when Sarah's mother asked the nurse why she was so hot and irritated, the nurse responded, "She is drowning in her own fluid but does not realize what is happening."
Sunday, Sarah's family refers to as "Bad Sunday," was the day that she was diagnosed with ARDS; Sarah was put on the ventilator at 100% oxygen for three days. Each day, Sarah did not get worse, which gave her family hope. The doctors gave Sarah a 50/50 chance on Bad Sunday.
Wednesday was when Sarah's miracle happened. Her x-ray on Tuesday had shown no improvement. Wednesday morning, at the first thirty minute ICU visitation, Sarah's mother spoke to her daughter about Noah, Sarah's son, and she started breathing over the ventilator. All the machines started going off and Sarah's father ran to get the doctor. He immediately pushed Sarah's oxygen from 100% to 25%, and by the end of the day, Sarah was breathing on her own, with no assistance from the ventilator.
All of her doctors said that it was a miracle that her lungs completely cleared in 24 hours. Sarah honestly believes it was all because of the power of prayer. While she was in ICU, the waiting room was constantly full with church members, friends, and family praying for Sarah and Noah to get better.
Less than a week after being put on the ventilator, Sarah was taken off, slowly regaining her strength and enjoying her slightly delayed start at motherhood.
Noah did fantastic in the hospital. His lungs were perfectly formed and he was ready to go home before Sarah was! Sarah's husband, Matt, was the real trooper through it all, running from the NICU to the ICU, caring for his wife and his child.
Sarah wants to share her story with others, to connect with others who have experienced ARDS, and to give others hope. Sarah resides with Matt and Noah in Marion, North Carolina.