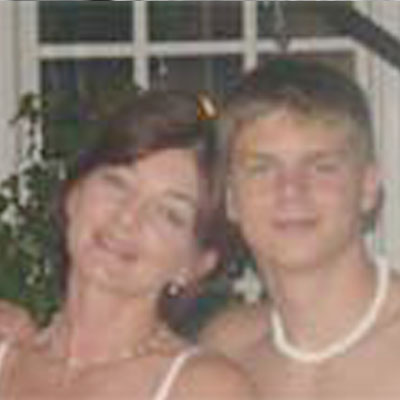 Thirty-six year old Sandra Bell Meyer remembers that her first symptom to her ARDS odyssey was swelling in her right eye. It was June of 2001 and she did not go back to work after that day. She went to her family physician four time times in a week, but they could not find any elevations in blood count and had no idea what was wrong with her.
By this time, edema had set in and Sandra's slim, muscular body had swollen with edema to resemble an overweight person. She was finally admitted to the local hospital. Sandra has no memory of what happened from that point until she woke from the coma. Her organs failed, her gall bladder was removed, had sepsis and went into shock. Sandra was finally transported to Wake Forest University Baptist Medical Center.
Dr. Shane Maxwell was there to meet Sandra and checked on her every twenty minutes. Tests were run but a precipitating cause was not determined. Sandra received the best of care and her family stayed by her side the entire time. Brother Oakley and the entire congregation prayed for Sandra and to this day, they still do. She was on the vent for several weeks and acquired a pneumonia, which made it difficult to wean her from the vent. However, Sandra surprised the doctors and somehow managed to leave the hospital July 31, 2001.
Sandra had no physical therapy upon discharge; she was not sent home with oxygen. As soon as Sandra was well enough to drive and her edema was gone, she went back to work. (Sandra's body had swollen to an amazing 238 pounds.) However, at work, she received no empathy whatsoever. It seemed that most people she works with thought she had AIDS or was HIV positive. Her boss has told her that it must have been "something in her lifestyle that made her sick."
Sandra says that a good reason for her to be a part of this group it to increase awareness of this horrific disease. Her long locks began to fall out and what was left of them was stiff and unhealthy.
She finally cut her hair. Today, the hair is growing back. She has gone through a lot of therapy for PTSD and feels very lucky to be alive. There were many prayers from congregations all over the United States. Sandra's family, though far away in distance, stays in close contact with her. Today, Sandra feels great! Sandra, her children and her family became much closer and they have all learned so about ARDS during her illness and recovery. She feels that now is the time to give back and help others. She would like to educate more people about ARDS and help them understand this terrible syndrome.