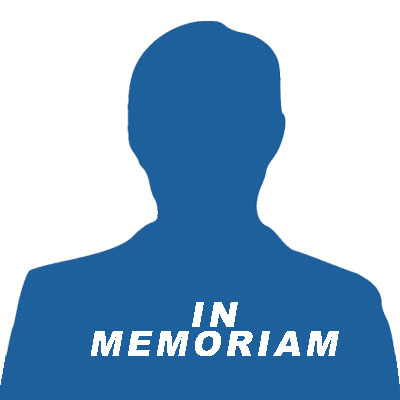 Jackie and Ray Binder were married on his 60th birthday, August 12, 1993, in Sedona, Arizona. They had known each other for about 30 years as they had worked together at the North Las Vegas Fire Department, she as the chief's administrative assistant and he as a fire captain.  After Ray took an early retirement from the fire service he devoted more time to his part-time position as investigator for the Clark County Coroner's Office. When Ray wasn't working, he ran and cycled. He had logged nearly 100,000 miles and was in excellent physical shape.
This was why, upon returning home from a summer in Alaska, Ray and Jackie were shocked to learn that there was a strong possibility that 65-year-old Ray had lung cancer.  During the first week of January, 1999, Ray had a surgical biopsy which confirmed their fears, and the lower lobes of the affected lung were removed. Although the first day following surgery was uneventful, the next day Ray became hallucinatory and violent. He had to be restrained and was medically paralyzed and deeply sedated. He was also attached to a ventilator. Jackie remained by his side. She recalls the horrors of watching the steady pulsating sound of the machines, sitting and staring for hours at the fluctuating numbers on the monitors above Ray's bed.
He did not awaken when the paralytics and coma-producing drugs were discontinued. Shortly after being diagnosed with ARDS, Ray developed multiple organ failure and one by one, each of his organs failed. He was given blood transfusions and he suffered strokes, necrosis in his feet, seizures, and internal bleeding. Finally his heart stopped beating. He had been on the ventilator and unconscious for nearly a month.With God's help and the help of family and friends, Jackie has been able to come to terms with what happened and now she welcomes the opportunity and feels a responsibility to help others who are facing what she faced.
She knows there are often difficult decisions to be made regarding treatment. She's familiar with many of the emotions that one might feel — guilt, fear, hope, despair, anger, weariness — often all within the same day or week.Jackie wants Ray's death to mean something. She tries to look for good things in the not-so-good things. She hopes that by helping to support and educate others, they may feel less frightened and alone than she once felt.
She would welcome the opportunity to share her experience with anyone who is seeking support and information about ARDS.  Jackie still lives in the home that she and Ray bought just before they were married. She has two grown children — a daughter who lives with her — and a son who lives in Denver, Colorado. She is active in her church and enjoys her friends and various hobbies and crafts. In addition, she is constantly entertained by her three cats — Smokey, Katie, and Bunny.