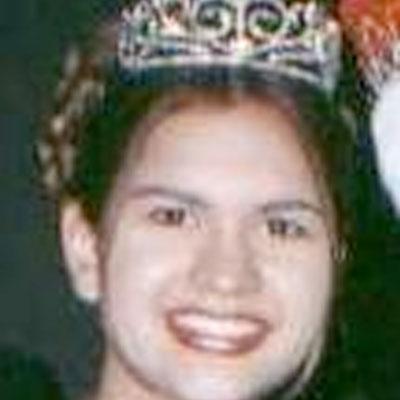 Eighteen year old Julie Russell had everything to live for…she was President of her student council, National Honor Society President, yearbook editor and Homecoming Queen. Julie also had a part time job and attended church several times a week; to say the least, Julie was extremely active. There was not much in this world that could slow her down. But suddenly, Julie encountered something that would do much more than just slow her down…acute respiratory distress syndrome.
In late February, 2002, Julie, thought she had the flu. As she sat in her English class, she experienced massive chest pain and put her head down for the remainder of the class. The last thing Julie remembers was asking a friend to get her homework. That was the last time she was in Hanna High School. When Julie went to the doctor the next day, she was told she had the flu, even though she could hardly breathe. Four days passed and Julie was getting worse until she finally went to the hospital. Admitted to the hospital with what was diagnosed initially as pneumonia, Julie soon learned she had ARDS. She was airlifted to St. Luke's Episcopal Hospital in Houston, Texas, 350 Miles from her family and friends. Although, both her parents went to be with her, her dad left his business behind and his asst. fire chief job.
She spent the next seven weeks in the ICU, and nine weeks hooked up to a ventilator. Often, nurses, and even some doctors stayed in her room with her 24 hours a day. Finally, Julie was given nitric oxide, which doctors believe helped to keep her alive.
The doctors had given Julie's parent's almost no hope, and even said that she would probably be on a ventilator for the rest of her life. During the course of her hospitalization, Julie suffered six weeks of terrible drug withdrawals, a collapsed lung which required a chest tube, a biopsy, many serious infections, aspiration pneumonia and blood transfusions.
During the course of her hospitalization, but besides the constant attention of her devoted family and friends, her classmates and those from church sent Julie hundreds of letters offering their prayers for her recovery. Julie credits her recovery to God answering the prayers of others, as well as her own. The road to recovery has not been easy for Julie, as she cannot run the three miles she used to, or play volleyball with friends yet, but Julie left St. Luke's Hospital on May 31, 2002, and on June 4, 2002, she walked across the stage to receive her graduation diploma, and to give the invocation. Before Julie got sick graduation was just another event in her life; but after she got sick, graduation signified something so much greater … it was an absolute miracle. Today, Julie's lungs are only twenty-five percent of what their capacity should be, but Julie is beginning physical and occupational therapy. She is praying that one day they will be close to their original capacity. Julie plans to attend college in the fall at Texas A & M University.
Her spirit and determination is a tribute to not only ARDS survivors but anyone who is facing the challenge of their life…and with each passing day, Julie is striving to make the most out of living.
Julie's lung capacity is over 65% now and she works out almost an hour everyday. Julie never thought she would work out again. Though she never had the endurance to run long distances again, that she can live with.
In 2006, Julie is a Senior at Texas A&M University. She was a senior in high school when was diagnosed with ARDS and will be receiving her bachelor of science in special education this year. Julie is so excited to be working with children who have disabilities.
Julie has been fortunate to meet with other families who have been fighting ARDS, both in person and online. The connections she has made have really been an encouragement.