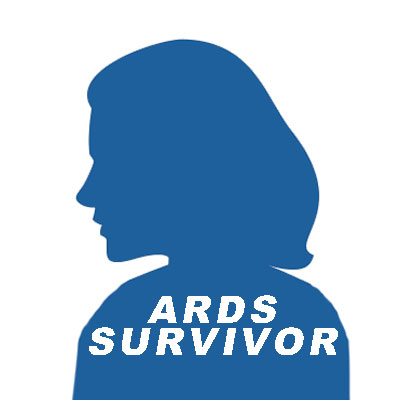 JeanMarie is a 49 year old physical therapist who was working in two school district where she caught the usual colds from the kids. She was a previously healthy woman who had never smoked. On February 1, 2001, she went to school with a mild cold but came home coughing, with shortness of breath. That evening, her husband took her to Rhode Island Hospital where, by midnight, she was in the trauma unit in critical condition. JeanMarie was on a vent for forty-six days and the physicians expected her to die thirty-five of those days.
Her complications included: pancreatitis, heart arrhythmia's, fevers, rashes, total white outs on her lungs, anemia requiring at least three blood transfusions, blood pressure fluctuations, and difficulty weaning from the vent. Prone positioning was what helped JeanMarie turn the corner. After another week in intermediate ICU, JeanMarie spent ten days in inpatient rehab and then an additional four weeks of home PT. JeanMarie also had another two weeks out patient PT and then she continues to exercise on her own.
As a physical therapist herself, it was extremely frustrating for JeanMarie to experience not being able to roll over in bed or feed herself. Post ARDS. JeanMarie has a tendency to get more colds, sinus and lung infections, she has less endurance and occasional flashbacks. She also has pain in her points and knees. She did not work for about seven months after getting sick. She is now back to work as a PT. JeanMarie's Church provided a real life line for a long time.
Not only were they there for nourishment in the form of dinners, but they provided prayer and support. They were there and remained there for the long haul. Steve, JeanMarie's husband, was the head of microbiology at RIH, and he was able to stay on top of all of the details of her illness and not only could research the Internet for the newest information regarding the antibiotics and treatments, but he could understand it as well.
JeanMarie would like to help others who have a family member dealing with a loved one in crisis or someone who is going through recover of ARDS.