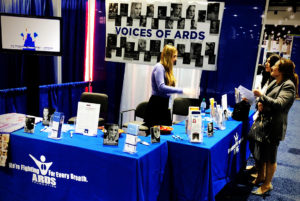 Your contribution will help sustain ARDS Foundation. We work diligently to bring the voice of patients and families who have been affected by ARDS to those in the medical community. Whether it is as of a committee member at one of the medical professional society, or speaking to those in the medical world about what it is like to be an ARDS patient or a family member of someone of someone an ARDS patient, we work to ensure that this perspective is shared.
ARDS Foundation is currently one a member of the Public Advisory Roundtable (PAR) at the American Thoracic Society, with Susan East as our PAR representative.
Eileen Rubin is currently on the Society of Critical Care Medicine's Discovery Steering Committee and also Chair of Discovery's Patient Engagement Committee.