Although I have been told to get one in the past, I never have since, many years ago, I seemed to have had a bad reaction after getting the shot.  But given CoVID-19, as well as flu season coming, I am reconsidering, reevaluating that maybe it is important to get the flu shot this year.  So should I get the flu shot, and why?
Question asked by Emily, ARDS survivor. on October 2, 2020:
Doctors Response: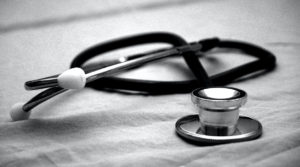 Dear Emily: 
Great question—with an easy answer.  YES, you should definitely get the flu vaccine—and get it every single year!  Getting the annual influenza vaccine is one of the smartest things a person can do for her health, period.  Each year, 15,000-50,000 people die from influenza in the US alone—and many also develop ARDS in the setting of influenza pneumonia.  The CDC estimates that the influenza vaccine reduces the risk of influenza by about half.  They also estimate that national flu vaccinations reduce the number of influenza cases each year by about 4 million—and the number of flu-related deaths by 3,500.  That's a lot of benefit from a single shot in the arm!
OK, there's one caveat:  if you or someone in your family is undergoing chemotherapy or is immunosuppressed, just don't get the nasal mist flu vaccine.  The nasal mist version uses a weakened version of the live virus.  This can make your family member ill.  I remember once our family couldn't visit my father-in-law for the holidays because you know who forgot about the chemo part…and let his needle-phobic daughter charm him into letting her get the nasal mist.
Of course, if you have questions, just ask your doctor to be sure which flu vaccine is best for you.
And although there may be people that are saying that "because we are all socially isolating there won't be any flu" that is not entirely the healthcare picture.  While flu cases may, in general, be less than in year's past due to less interaction with others, there is definitely still a strong risk of getting the flu, just like there are and will still be people who will get COVID19.  The potential life-saving benefit of getting the flu vaccine makes it well worth it for the person themselves and for those around them.
Thanks!!
Chris and Negin
Christopher Cox, MD MPH
Duke University Medical Center –
Division of Pulmonary & Critical Care Medicine  –
Clinical Faculty Palliative Care Medicine
Co-Director  /  Duke University Medical Intensive Care Unit
Director  /  Duke Program for Supporting People and Enhancing Recovery (ProSPER)
Negin Hajizadeh MD, MPH
Associate Professor of Medicine
Hofstra Northwell School of Medicine and Northwell Health
Department of Medicine Division of Pulmonary Critical Care and Sleep Medicine
Director, Center for Health Information and Outcomes Research
______________________________________________
ARDS Foundation invites those in the ARDS Community to ask general questions related to acute respiratory distress syndrome (ARDS), the complications that surround ARDS, as well as issues that occur as a result of Post Intensive Care Syndrome (PICS).
Each month a specialist will address issues of concern surrounding the question. Periodically, a specialist may recap current research related to ARDS.
_________________________________________________
Disclaimer: The Content is not intended to be a substitute for professional medical advice, diagnosis, or treatment. Always seek the advice of your physician or other qualified health provider with any questions you may have regarding a medical condition.