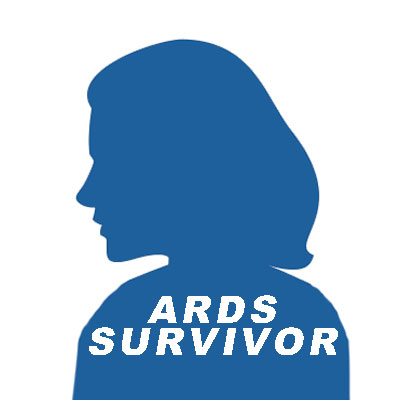 Candi N. Bartlett was 35 weeks pregnant and developing preeclampsia. Her blood pressure was 176/123 and she had developed a very bad dry, constant cough. Her OB-GYN admitted her to the hospital in Georgia on January 13, 2004.
Not long after being admitted, twenty-three year old Candi started having difficulty breathing. They put her on oxygen and Candi said she felt like she was suffocating. They swabbed the inside of her nose to test for the flu, which came back positive. Candi was tested for a pulmonary embolism and a venous leg doppler to rule out a blood clot. Both tests came back negative.
After Candi returned to her room, her water broke. They noticed that there was meconium in the amniotic fluid. Candi labored through the night and she was exhausted. At 1:43 am, on January 14, 2004, Candi's daughter, Kayla Michelle was born, though not breathing and very floppy. Kayla was immediately turned over to a special team of lung doctors, put on a ventilator and taken to the NICU. Kayla was later transported to another hospital that specializes in Neonatal Emergencies.
Candy was so worn out, but could not rest or sleep. She still complained of difficulty in her breathing. Candi's breathing was so labored, her body jerk when she breathed, and her breaths were very rapid. On January 17, 2004, her O2 sats went down to 78 and Candi was rushed her to the ICU. About ten minutes later, Candi had to be put on a ventilator. They said that if they did not do this, she would die.
It was at this time that Candi was diagnosed with ARDS. Candi's mother, Gloria, saw her before they intubated her, and she looked terrible. Gloria told Candi that she loved her and she left the room to let the medical professionals work; when the doctors came out of the room, they told Gloria that they had to paralyze Candi, sedate her and restrain her. The thoracic surgeon put in a central line, there was a feeding tube down her nose for nutrition.
About 45 minutes later, the doctor came back out and said that they did not think Candi would survive. As a last resort, they said they would try an experimental drug called Xigris. They administered the Xigris for 96 hours. Other than that, the doctors said that they had done all they could do and if Candi was going to pull through, the family needed help from above. And that is what they did, calling their Pastor and everyone they knew for prayers and prayer chains for Candi.
The doctors told them that Candi's flu had gone into viral pneumonia and the viral pneumonia had gone into bacterial pneumonia and then she developed sepsis. The following morning when they visited, Candi's nurse said the Xigris had started to work, her blood gases had come back very much improved, and her lung x-ray from the night before to that morning was just a miracle. Though Candi was still critical, she appeared as though she would survive. She remained on the ventilator until Tuesday, January 20, 2004, and then Candi was transferred to a regular hospital room and on January 22, 2004, Candi went home. That was when Candi was able to really see her daughter for the first time, to hold her and be with her. Kayla had come home the day before Candi. Now mother and daughter are together and both seem to be doing fine.